"The Principal Varieties of Mankind"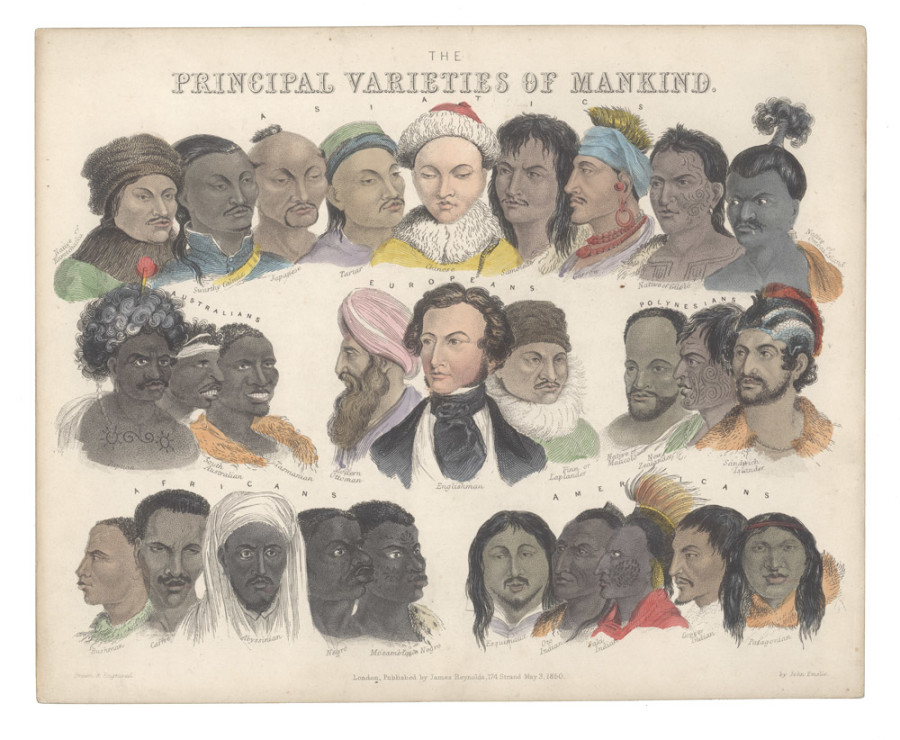 Came across this illustration in the course of my research for Sylvia Wynter's Unsettling the Coloniality of Being/Power/Truth/Freedom: Towards the Human, After Man, Its Overrepresentation—An Argument. Published on May 3, 1850 by James Reynolds, it's credited to John Emslie, who also wrote and illustrated the New Canterbury Tales.

This need to classify and to sort humanity into differing levels of "civilization," "culture", and "advancement" is perhaps one of the greatest tragedies of the last new centuries. Even worse is the fact that it was presented in rational, almost self-evident terms.

Posted on: February 21, 2016, by : Q.Z.