When we were kids, my sister and I always looked forward to getting the Japanese cake kasutera カステラ (蜂蜜蛋糕 in Chinese) from Vancouver.
I don't think we've had it since, but I finally made it! I primarily used Japanese Cooking 101's recipe but I also incorporated some tips from Just One Cookbook's version as well (most notably, the honey glaze). I have a feeling this recipe is going to be one of my go-tos when it comes to baking for groups.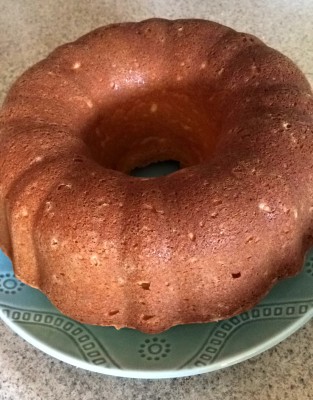 For my Chinese New Year dinner party yesterday I made the Cream Cheese Pound Cake III recipe by Nanci. It was moist, dense, and rich, exactly what I was looking for. (I took this picture before I glazed it, but it still looked great.) Plus, I needed an excuse to use my Bundt pan.